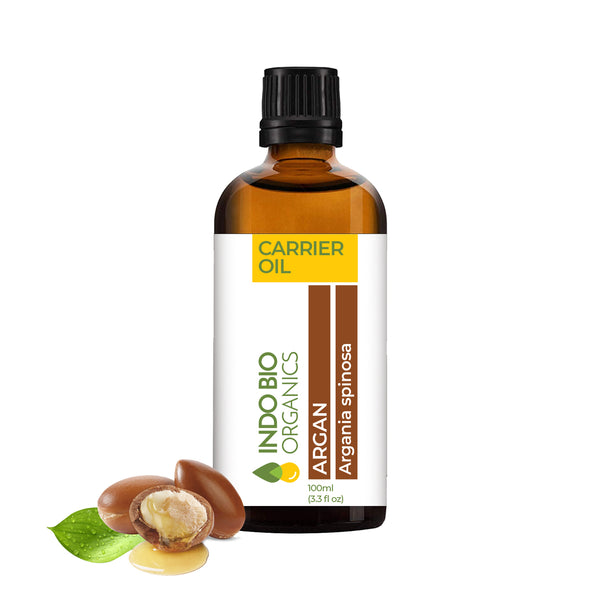 Zoom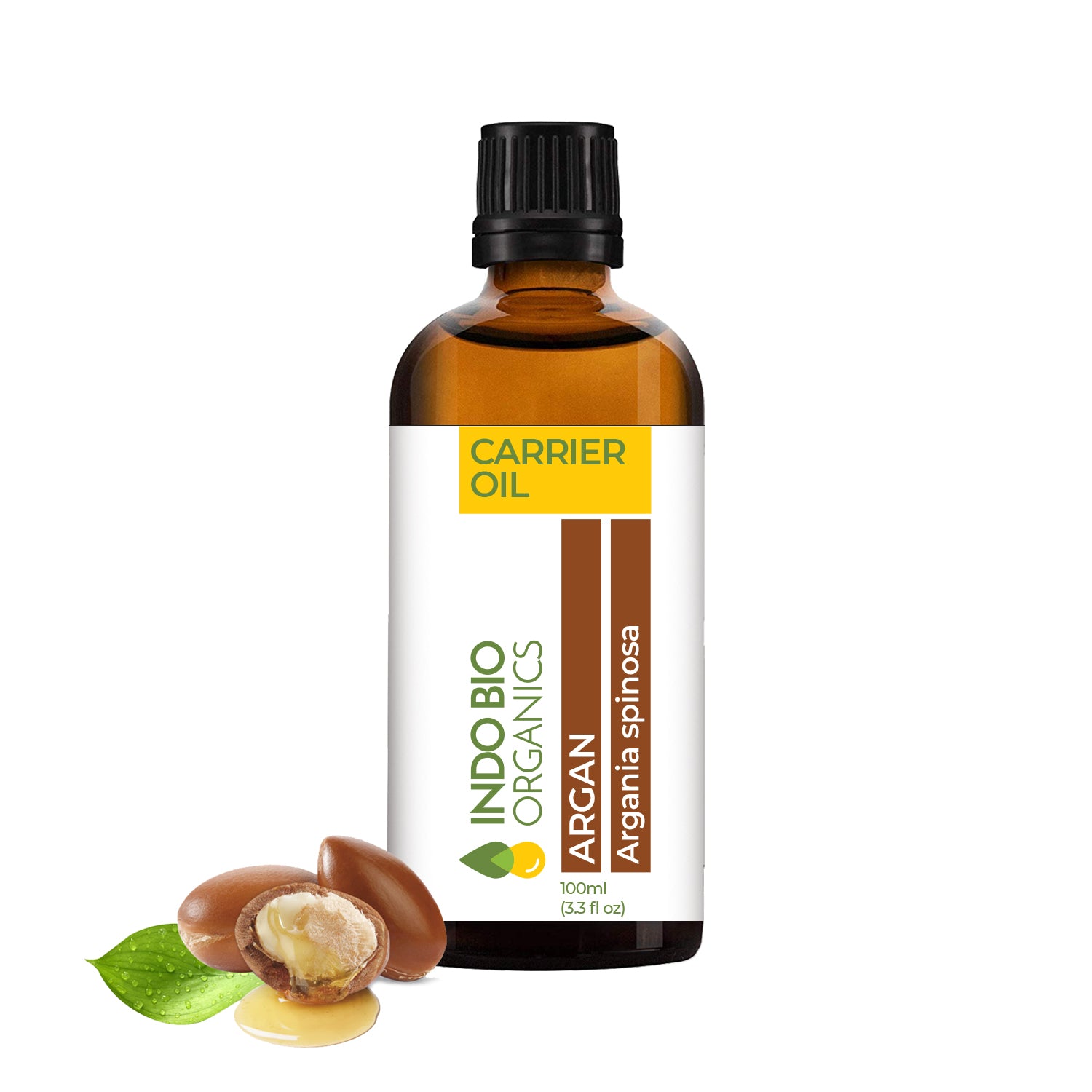 Argan Carrier Oil
Botanical Name: Argania spinosa
Extraction Method: Expressed from macerated and deodorised kernels. 
Processing Type: Virgin
Obtained From: Kernels
Country of Origin: India
Description: Argan Oil contains a high content of alpha tocopherols, carotene, phytosterols and omega 6. It stimulates, protects and regenerates, helping to retain the soft supple, elastic skin.
Used topically, Argan Oil provides intense conditioning benefits to dry and dehydrated skin and hair. When applied to the skin, Argan Oil particularly helps restore, regenerate and restructure the epidermis by way of increasing the nutrient content of skin cells. Argan Oil has sought-after antioxidant properties which makes it especially beneficial in skincare products. Argan Oil also has strengthening effects on nails and hair. 
Colour: Yellow
Aromatic Description:  Characteristic of most carrier oils.
Common Uses:  Used in cosmetic products, particularly in skincare, hair care and nail care. Due to it's high price this is often mixed with other oils. It's a common ingredient in pre and after regeneration of damaged or mature skin, treatments products for acne and eczema and also products designed for the gentle skin around the eye area.
Consistency:  Mobile Liquid
Absorption: Slowly absorbed into the skin.
Shelf life: Users can expect a shelf life of 24 months with proper storage conditions (cool, out of direct sunlight). Refrigeration after opening is recommended.
About this item
HAIR CONDITIONING & DRY SCALP RELIEF: Nourishes hair follicles and promotes hair growth, and beard health. Effective against dry, frizzy hair. Makes your curly hair more manageable. Apply to freshly washed and towel-dried hair to manage frizz

Avoid smelly or deodorized Argan oil: high-quality Argan oil has a delicate, luxurious nutty smell. If your argan oil has a strong scent, it has probably gone rancid or extracted from kernels pre-digested by goats.

SKIN HEALTH & ACNE CONTROL: Apply on your body in a smooth circular motion to moisturize skin. Lightly dab on acne-prone areas to regulate sebum and control breakouts. Beneficial for oily skin.

WRINKLES & FINE LINES: Vitamin E & antioxidant-rich Indo Bio Organics Argan Oil combats the signs of ageing. Regularly massage a few drops into your face and neck before bed

. LIPS & NAILS HEALTH: Gently massage 2 drops onto your lips for smooth lips. For nail health, rub a few drops over nails, cuticles and finer skin.
Important Note: The information provided is for educational purposes only.