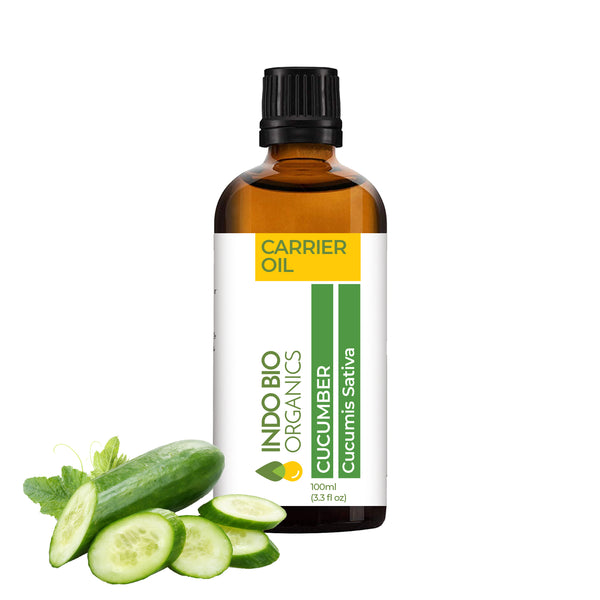 Zoom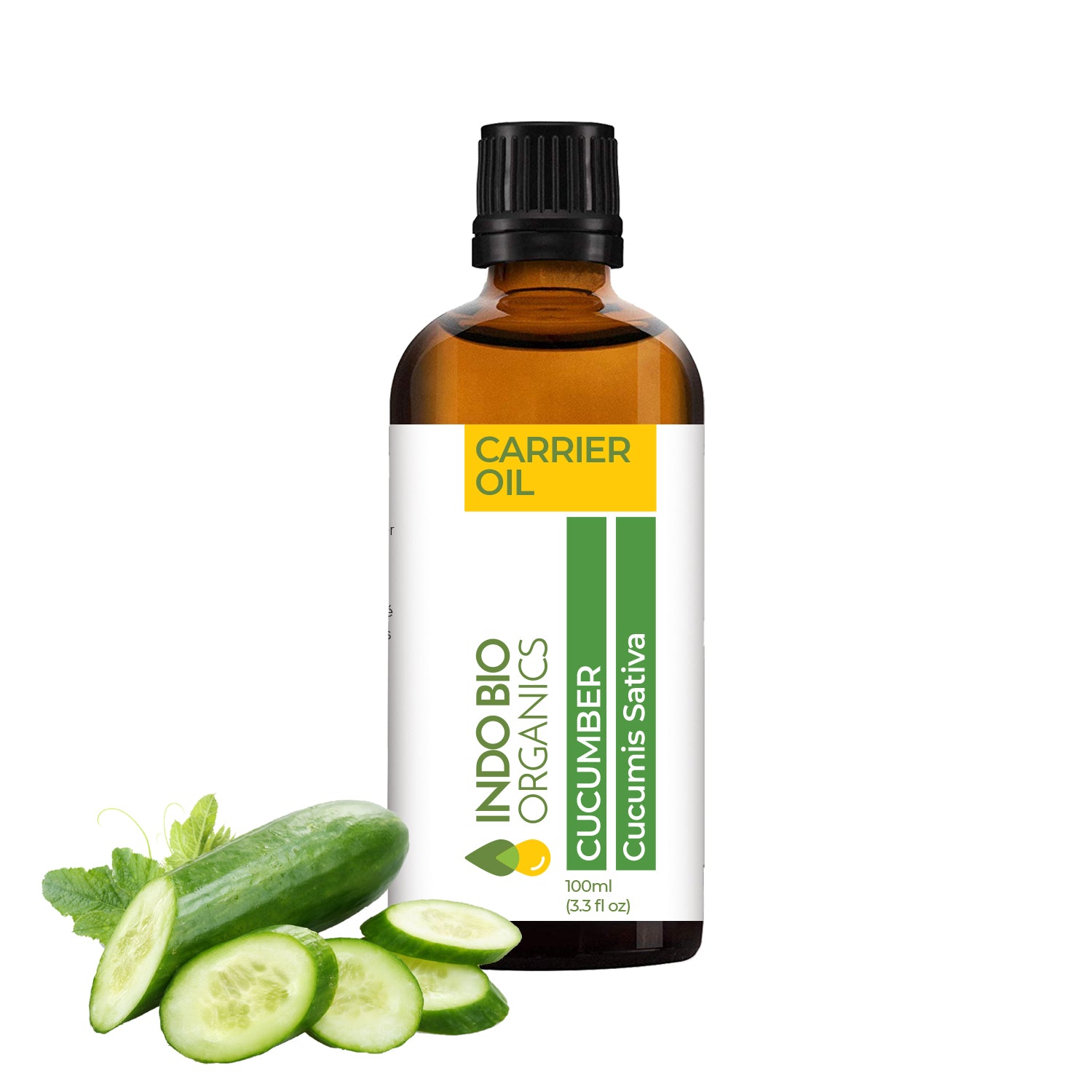 Cucumber Carrier Oil
Botanical Name: Cucumis sativa
Extraction Method: Cold pressed
Processing Type: Virgin
Obtained from: Seed
Country of Origin: India
Description: Cucumber Oil is a popular oil among manufacturers, aromatherapists, and massage therapists as well as a good all-purpose oil. This oil is considered to have the following properties: emollient, anti-ageing, anthelmintic, antibacterial, anti-inflammatory, antiseptic, demulcent, diuretic, febrifuge, pergative, vermifuge. Cucumber Oil is known for its cooling and refreshing effects and is high in mineral content, making it a valuable source of potassium, sodium, magnesium, sulphur, silicone, chlorine and fluorine. 
Colour: Yellow to Brown
Aromatic Description: Characteristic, pleasant
Common Uses: Used in various cosmetic applications for its cooling, nutritive, soothing properties, and plays a function in skincare, hair care and nail creams.
Consistency: Clear mobile liquid
Absorption: Absorbs into skin at average speed, slight oil feeling left on skin.
Shelf life: Users can expect a shelf life of 24 months with proper storage conditions (cool, out of direct sunlight). Refrigeration after opening is recommended.
About this item
HAIR CARE: Cucumber Carrier Oil is commonly used as a styling serum to give healthy, attractive shine to your hairstyle. Cucumber Oil moisturizes and deeply hydrates your skin and helps in hair growth.

SKIN CARE: Cucumber Carrier Oil works as a skin moisturizer and it hydrates and softens skin. Cucumber Carrier Oil conditions dry skin and help in anti-aging. Cucumber Carrier also tones and exfoliates your skin, controls acne, and lightens stretch marks

FOR NAILS & LIPS: Cucumber Carrier Oil conditions your nails, and keeps your cuticles moisturized. Cucumber Carrier Oil gives deep moisturization to sore & dry lip ensuring it to stay plump & soft.

HAIR GROWTH: Cucumber Carrier restores and strengthens hair helping in hair growth. Cucumber Carrier Oil protects your hair from the heat of hairdryers & curlers and also helps in the case of frizzy hair.

DIRECTION OF USE: Apply Cucumber Carrier Oil and massage directly on skin or hair. For moisturizing skin and for other additional benefits apply blend of 4-5 drops of any Essential Oil in a teaspoon of Cucumber Carrier Oil on skin.
Important Note:  The information provided is for educational purposes only.