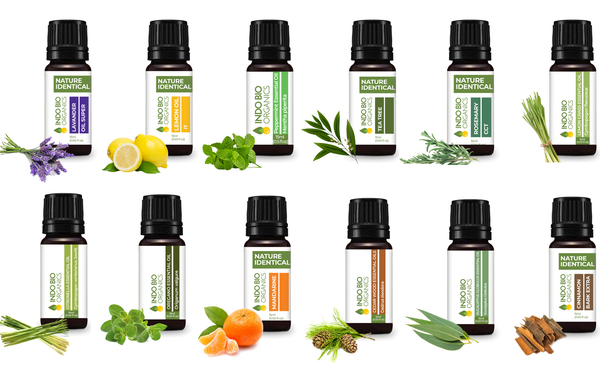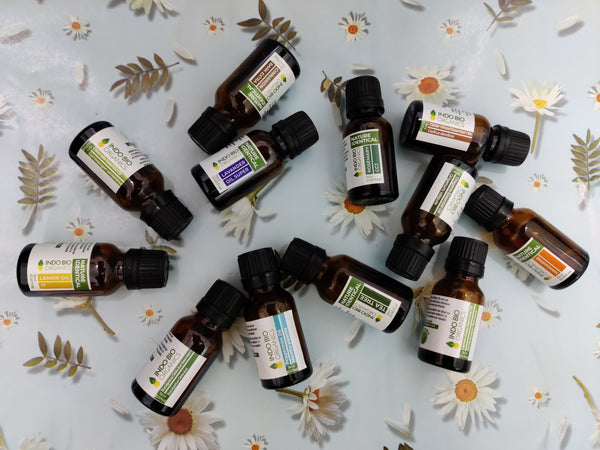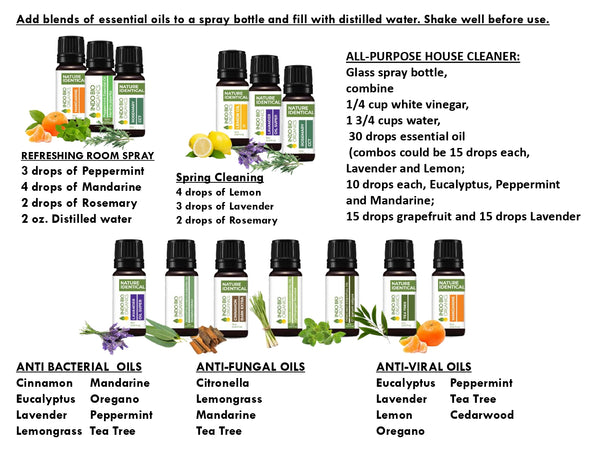 Zoom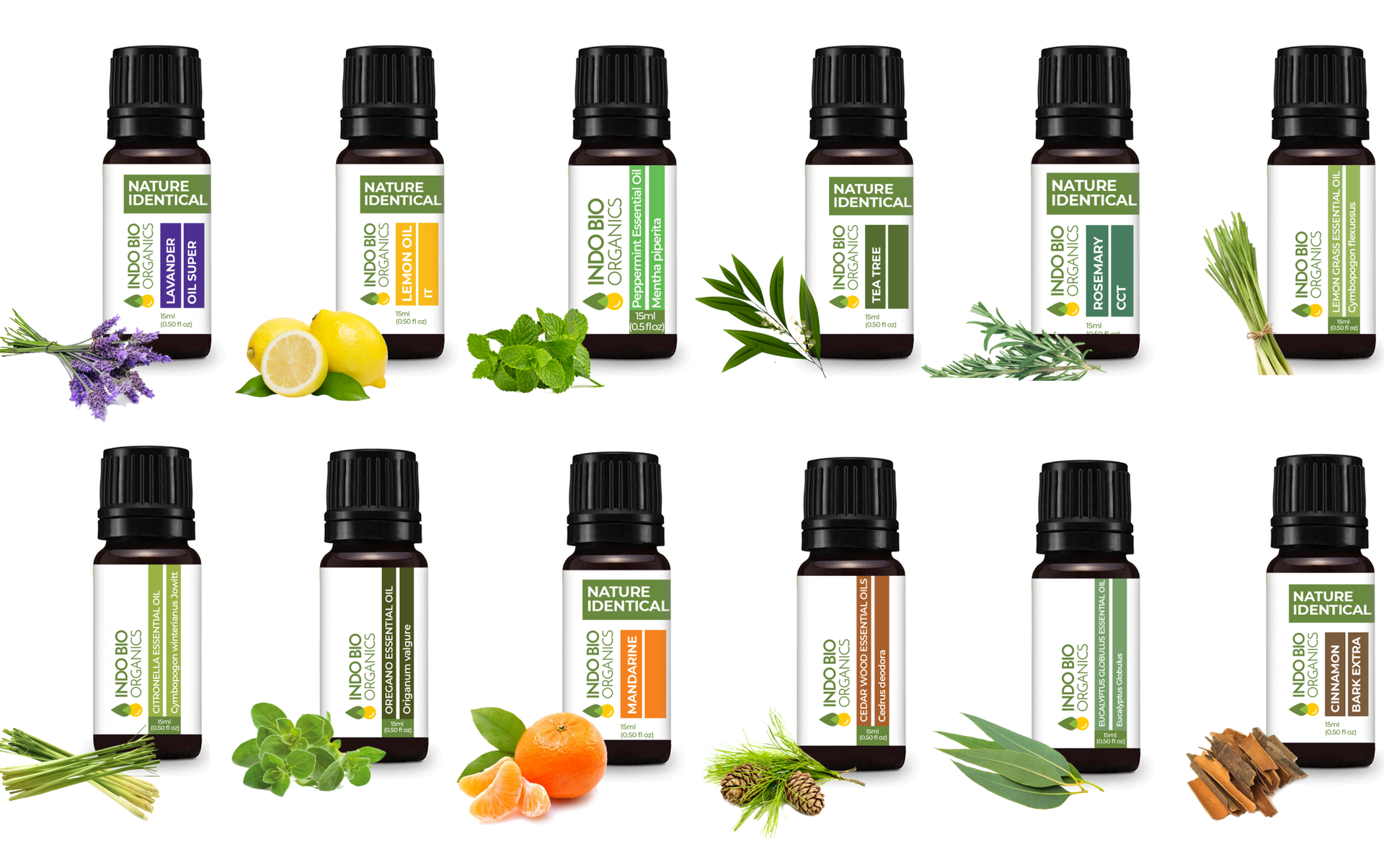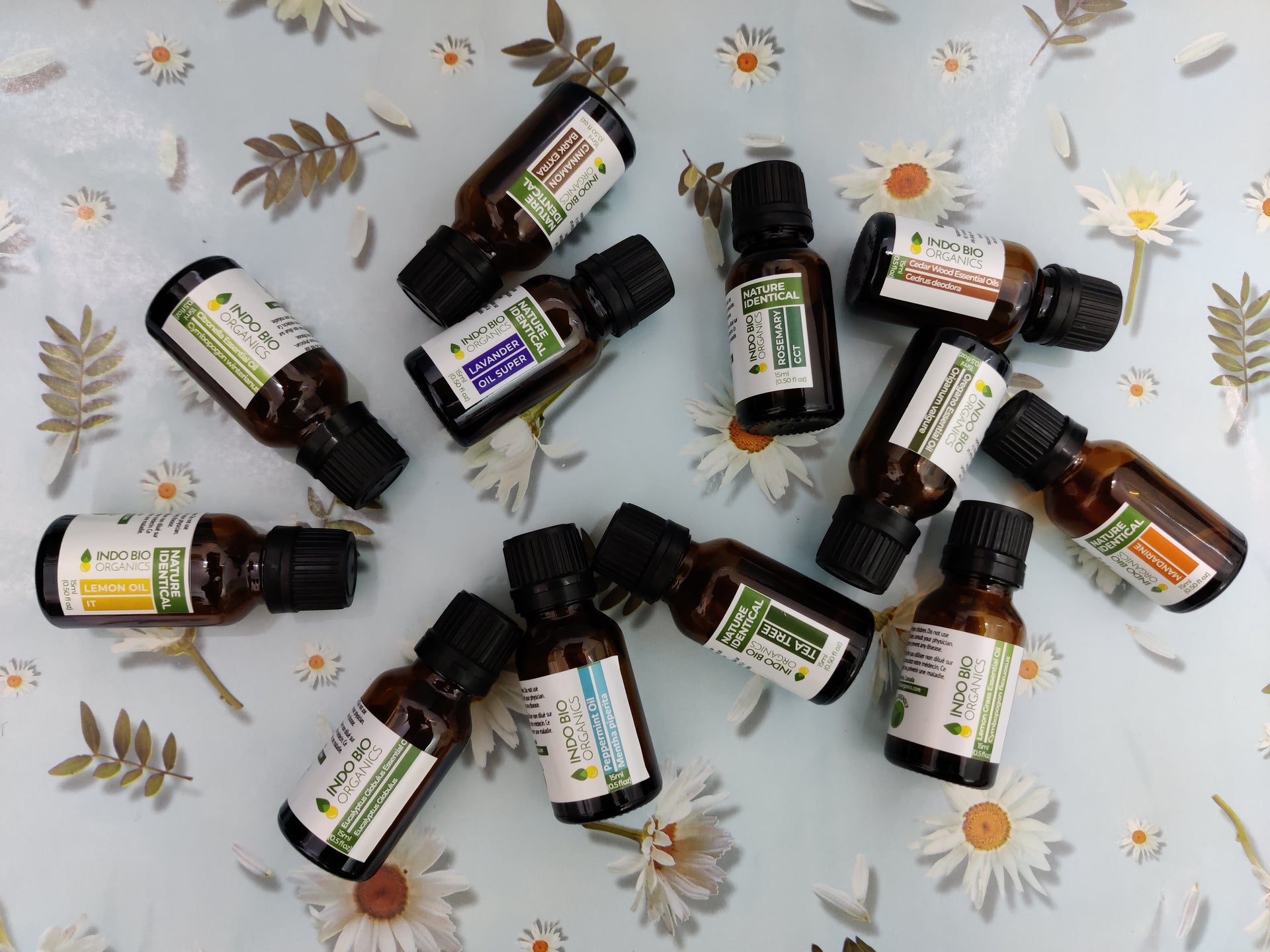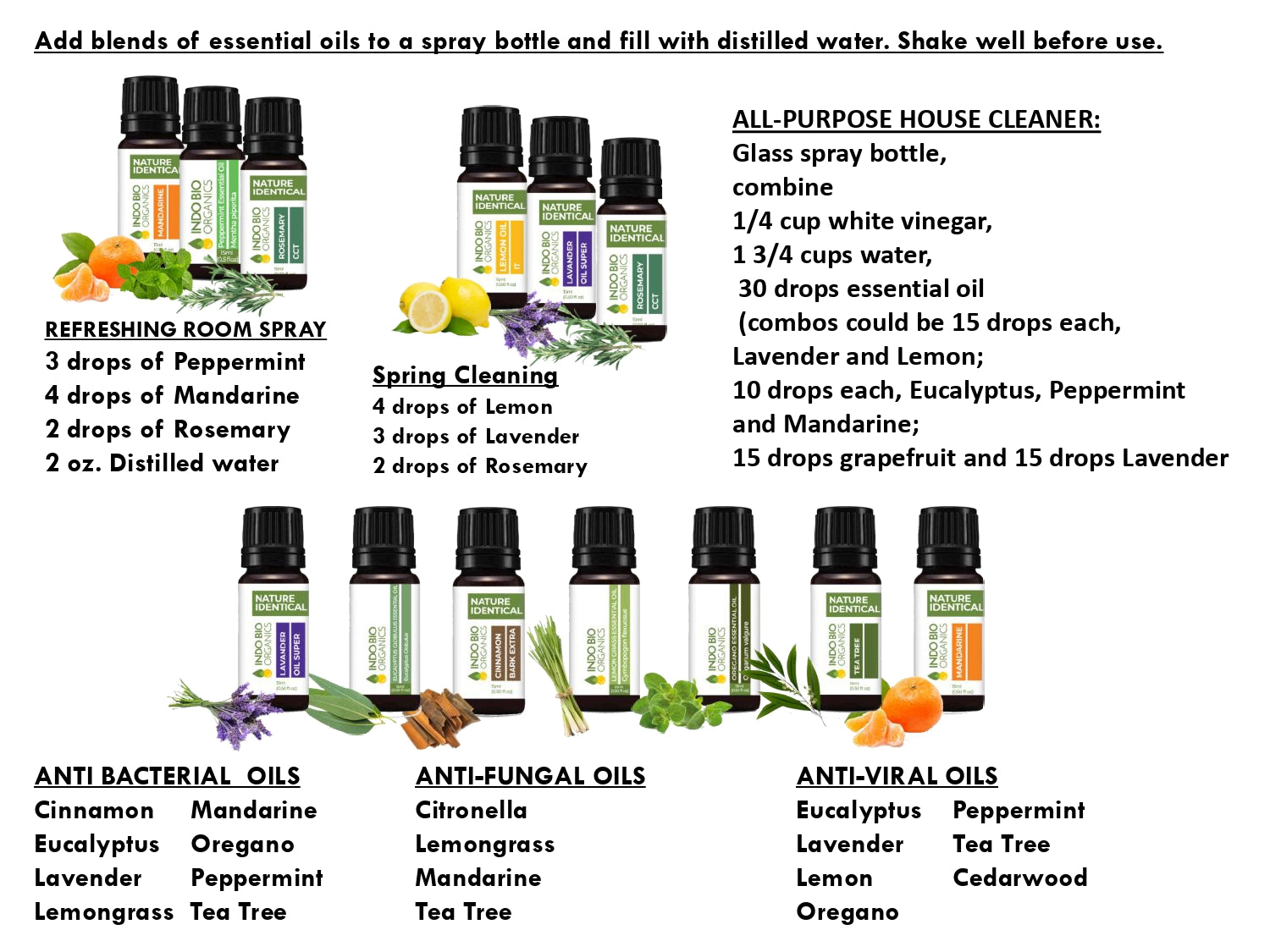 One of the healthiest and simplest ways to "GO GREEN" is to replace your harsh, chemical-laden cleaners with natural alternatives  that will make your home smell delightful –naturally!
Your house will be naturally clean, and you'll reap the therapeutic benefits of the essential oils while you clean.
 Our six essential oils are must have for making your natural cleaners for green cleaning.
 Add few drops of any blend to your diffuser, candles, potpourri or ultrasonic humidifier and let the magic happen
Make an habit of adding few drops of below essential oils for your daily cleaning to boosts the strength and warmth of your house and for a healthy living area.

Includes best-selling blends for re-energizing & uplifting your mood, practicing meditation and relaxing and also keeps your interiors fresh and lively throughout the day.

Repels insects- These oils help you to overcome the problem of mosquito, house flies, fruit flies & moths.

Suitable for making cosmetics, perfumes, massage oils, soaps and candles as well as for use in home.

Comes in limited-edition, holiday-ready packaging for easy gifting.

Our essential oil set comes with 12 premium grade essential oils (0.5 fl oz / 15ml each) that are extracted from the finest ingredients.


COMES WITH: A festive, ready-to-gift box with 6 individual compartments, waiting to be revealed and delighted in.
CONTENTS:
Lavender Oil Super

 Naturally anti-bacterial and beneficial for a multitude of skin issues | Gentle and sotthing properties makes it an effective ingredient for homemade laundry soap and dryer balls  |An all purpose cleaning spray  | calming and grounding effects that boosts healthy environment

Lemon Oil IT

Cleaners are scented with lemon, the crisp, citrusy aroma is often associated with cleanliness. |antibacterial, anti microbial, and degreasing properties| A great sanitizer when blended and used as all purpose sprays and floor cleaners | natural cleanser

Peppermint Essential Oil

Antioxidant | Febrifuge |Antidepressant | Relaxing | Tranquilizing |Easy blending  | useful for repelling both ants and mice |Multi purpose spray | Pest spray  

Tea Tree Oil

Antibacterial,  Antiviral and Antifungal properties  | an effective addition to any blend helps in cleaning sprays and air purifier  |

Rosemary Oil CCT

Natural deodorizer  | freshen ups the air and naturally keeps your surroundings free from odor and keeps it rejuvenated.

Lemongrass Essential Oil

Natural cleanser for bathrooms, living rooms and kitchen area  |an essential ingredient to deep clean your home that makes you feel lively  

Citronella Essential Oil

Cleaner Cum Sanitizer | Natural mosquito & Insect repller 

It Does Not Contain Any

Harmful Or Toxic Ingredients And Is Absolutely Safe For Daily Household And Commercial Use.

Oregano Essential Oil

Antioxidant | Anti septic |Antidepressant | Suitable for Kitchen, Bathroom and living area cleaning| If you're concerned about mold, or if it's cold and flu season, try diffusing some oregano essential oil. A little goes a long way, so try putting just a single drop in your essential oil diffuser. You can also add other antibacterial and antiviral oils such as rosemary.

Mandarine Oil

Citric and sweet odor soothes senses and uplifts the mood | Use a few drops of this oil in warm water in the bowl of a fragrance diffuser to scent your home |all rounder natural clening powerhouse

|

Aids in calming anxiety, pain and nausea

Cedarwood Essential Oil

Blend a few drops of Cedarwood with Mandarine to kill germs and gives a shine to your floor | Natural floor cleaner that leaves a pkeasant smell and kills the microbs and germs

Cinnamon Bark Extra

Effective deodorizer | Kicks out the bad odor

 | Natural antibacterial and antifungal properties 



 | Natural AIr freshener

Eucalyptus Globulus Essential Oil

Natural Disinfectant| Eco friendly floor and home cleaner |Pest deterrent | Adhesive remover| Prevents / removes mould
Caution : The information provided in the Oil Profiles area is for educational purposes only. This data is not considered complete and is not guaranteed to be accurate. For external use only.  Keep away from children & pets.  Avoid eyes & mucous membranes.  Avoid if pregnant. Highly concentrated - always dilute with a carrier oil when using on skin. Consult an EO reference book for more info. This product is not meant to diagnose, treat, cure or prevent any disease.