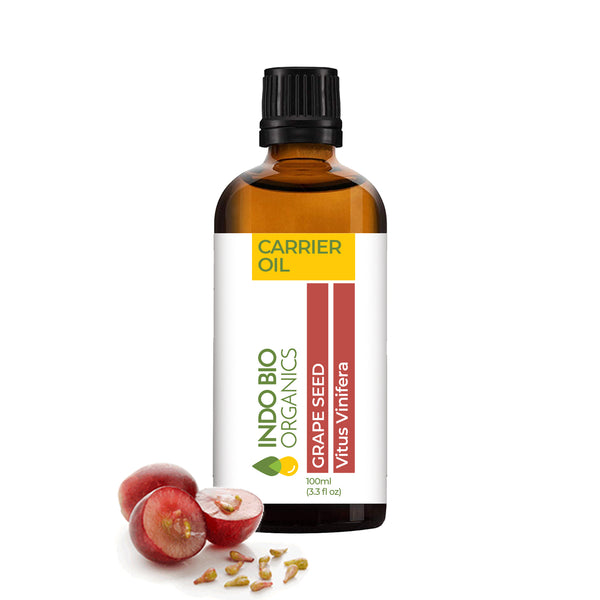 Zoom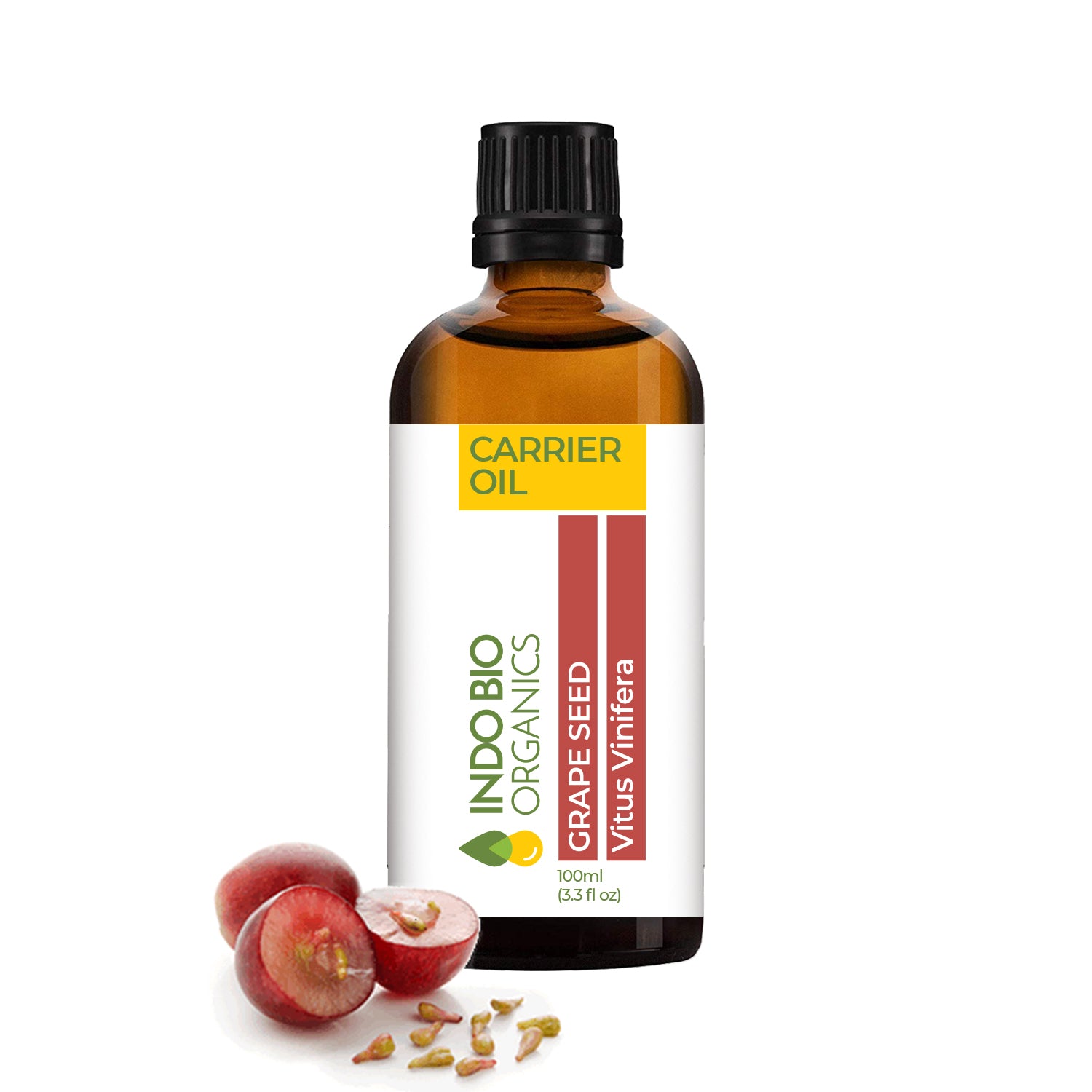 Grapeseed Carrier Oil
Botanical Name: Vitus vinifera
Extraction Method: Cold Pressed
Obtained From: Seed
Country of Origin: India
Description: Grapeseed Oil –an all purpose oil is commonly used in aromatherapy. It has a rejuvenating and smoothening effect and leaves a glossy film on the skin when used for massage. It has high levels of Vitamin E which has high antioxidant properties that assist in reducing the damaged cells from free radicals in the body.
Colour: Clear
Aromatic Description: Grapeseed Oil has very little scent characteristic of most carrier oils. 
Common Uses: Used in skincare designed to moisturize skin, heal acne, tighten pores and reduce the appearance of scars.
Consistency: Clear liquid
Shelf life: Users can expect a shelf life of 24 months with proper storage conditions (cool, out of direct sunlight). Refrigeration after opening is recommended.
About this item
HAIR GROWTH: Grapeseed Oil deeply nourishes and moisturizes your hair scalp strengthening your Hair and giving your hair a shiny look. Grapeseed Oil also reduces hair dandruff.

ACNE CONTROL: Cold Pressed Grapeseed oil with its organic ingredients helps in Acne control. Grapeseed oil can be used with any of the carrier oil.

SKIN CARE: Grapeseed Oil works as a perfect moisturizer and gives your skin a nourished look. Grapeseed Oil perfectly balances the oil content in your skin and gives your skin a glowing look.

FOR FACE: Grapeseed Oil works as a Cleanser & toner for facial skin, massaging on the face gives your skin a relaxed feeling. Grapeseed oil Brightens dull skin and it is suitable for all skin types.

REFRESHED SKIN: Cold-Pressed Grapeseed oil gives a refreshing skin. Grapeseed oil feeds the skin with nourishing vitamins and antioxidants.
Important Note: The information provided is for educational purposes only.