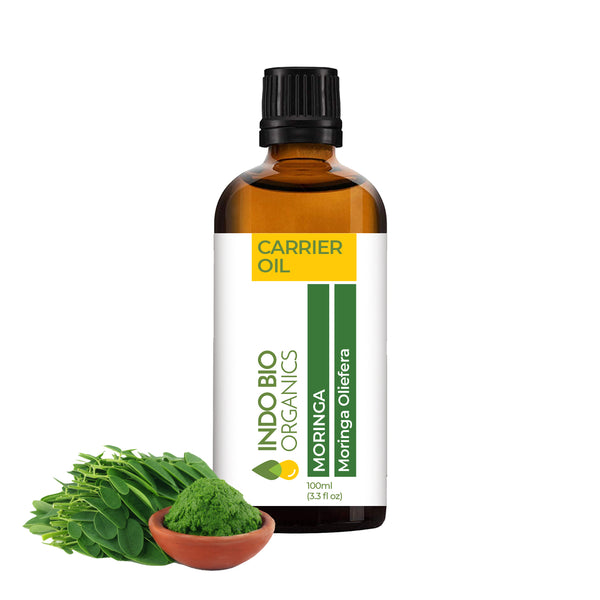 Zoom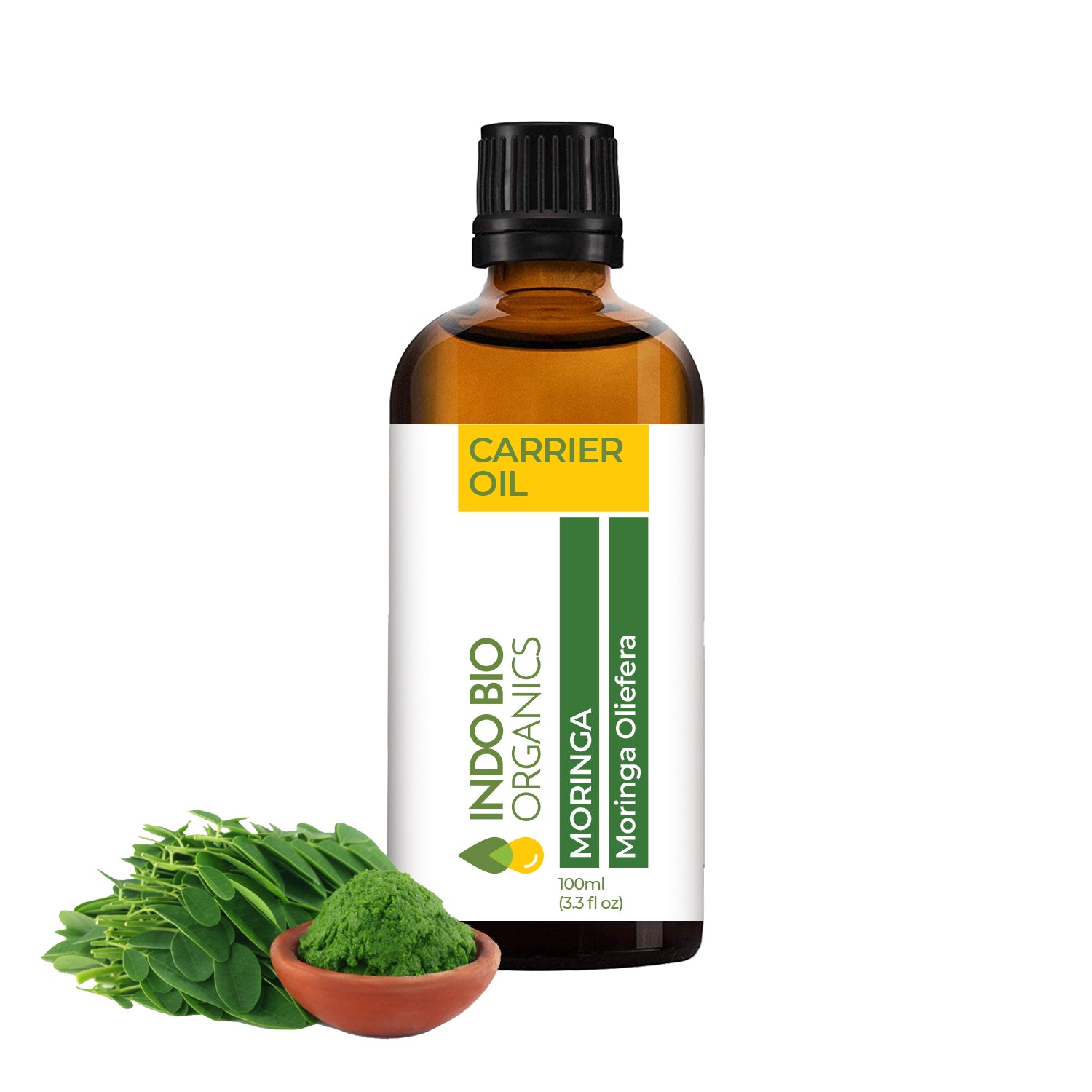 Moringa (Drumstick) Carrier Oil Virgin
Botanical Name: Moringa Oleifera Seed Oil
Extraction Method: Cold Pressed 
Obtained from: Seeds

Country of Origin: India
Description: This light oil offers excellent lubrication which spreads easily on the skin making it a very useful product in massage and aromatherapy. Due to its emollient properties, this oil is an excellent choice for skin care products for mature and dry skin. 
Colour: Yellow to Light Yellow
Aromatic Description: Odourless - faint oily smell
Common Uses: Add this to your product to add shine to hair care products, gloss to lip glosses and makes skin luminescent when used in facial or skin oils.
Consistency: Mobile light oil
Absorption: Very slowly absorbed into the skin
Shelf life: Users can expect a shelf life of 36 months with proper storage conditions (cool, out of direct sunlight). Refrigeration after opening is recommended.
About this item
Anti-aging oil : This nutrient-dense oil is famous for its anti-aging properties. It helps removes wrinkles and prevents the sagging of facial skin as well. It comes filled with antioxidants that slow the aging process down and help curb the activity of free radicals.

Cooking oil. Moringa oil is high in protein and oleic acid, a monounsaturated, healthy fat. ... Topical cleanser and moisturizer. ... Cholesterol management. ... Antioxidant. ... Anti-inflammatory.

. Natural glow : Moringa oil actually helps fight skin fatigue and its oil secretion. It is really great in counterfeiting the ill effects of pollution on your skin. It's a great skin purifier, making it glow naturally.

Fights acne, black heads and dark spots : Moringa oil is also known for its outstanding properties of curing acne. It works wonders in removing black heads and spots from your skin.

. Supplies energy : Moringa oil is packed with a whole lot of anti-oxidants. These help you gain great energy and keep you feeling fresh all day long.
Important Note: The information provided is for educational purposes only.