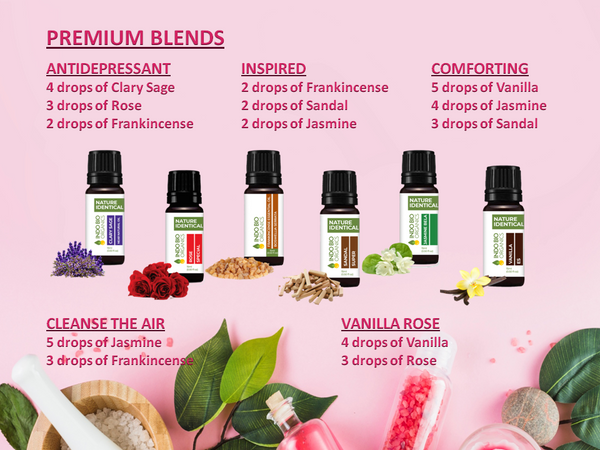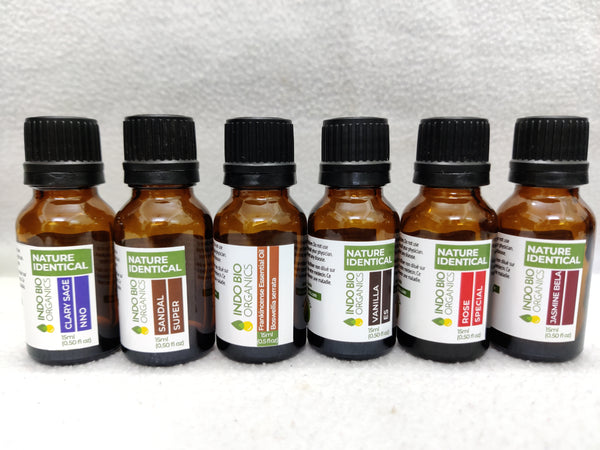 Zoom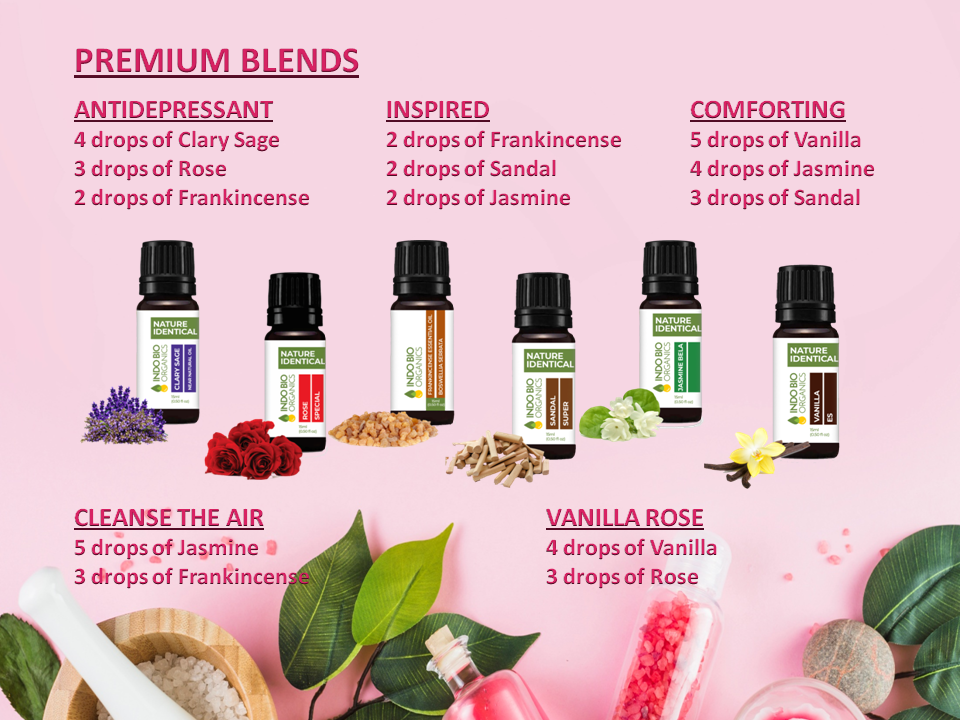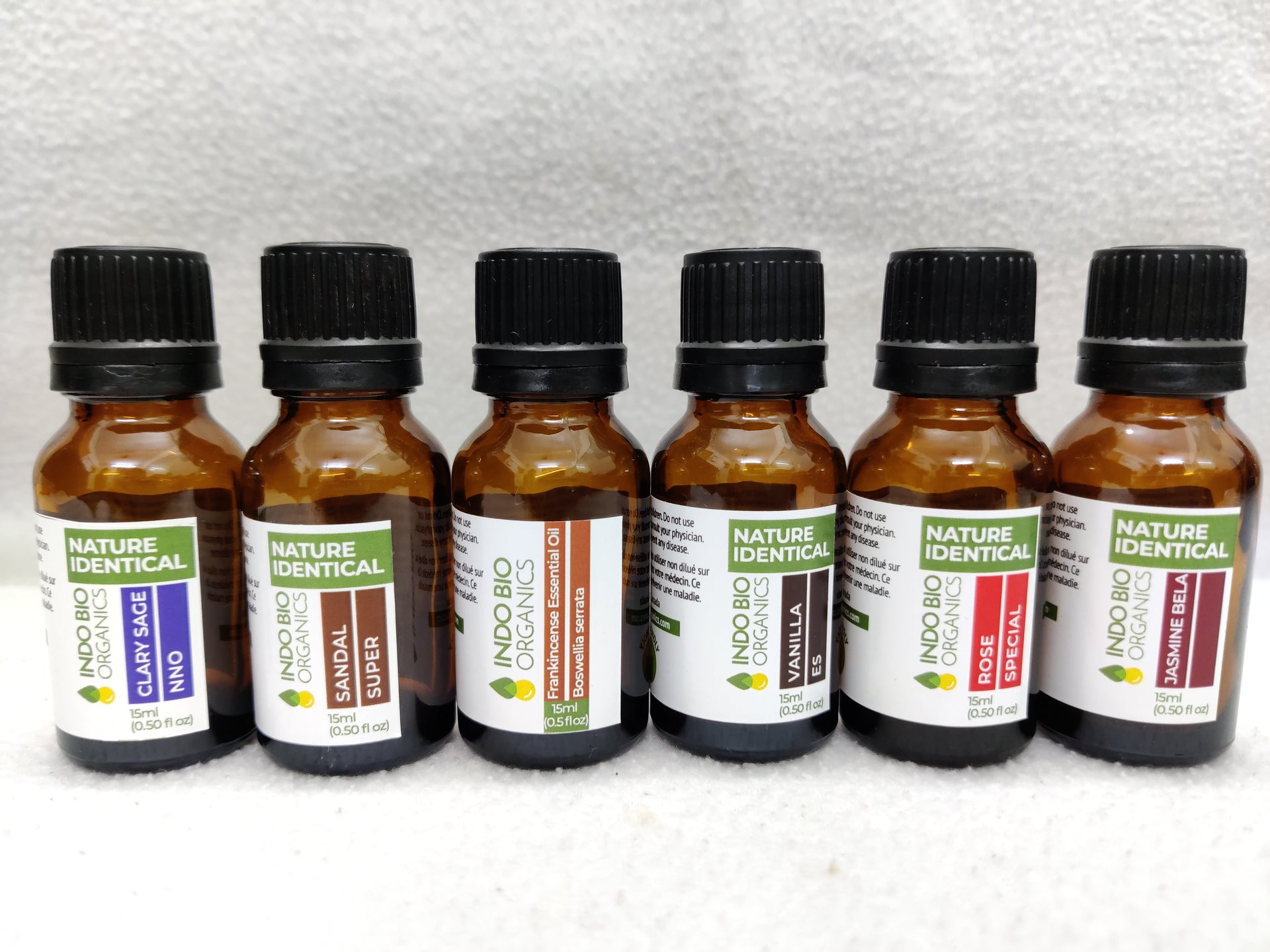 Our premium collection s is a must-have collection for essential oil enthusiasts. These oils can be inhaled, diffused, and applied topically as it contains 6 of the most beneficial and exotic single oils.
Add few drops of any blend to your diffuser, candles, potpourri or ultrasonic humidifier and let the magic happen
 Includes best-selling blends for re-energizing & uplifting your mood, practicing meditation and relaxing and also keeps your interiors fresh and lively throughout the day.
Repels insects- These oils help you to overcome the problem of mosquito, house flies, fruit flies & moths.
Suitable for making cosmetics, massage oils, soaps and candles as well as for use in home.
Comes in limited-edition, holiday-ready packaging for easy gifting.
Our essential oil set comes with 6 premium grade essential oils (0.5 fl oz / 15ml each) that are extracted from the finest ingredients.
 COMES WITH:  A festive, ready-to-gift box with 6 individual compartments, waiting to be revealed and delighted in.
 CONTENTS:
| | |
| --- | --- |
| Clary Sage Oil | Skin and Hair care | relaxation | calming | deep tissue cleanser |bath and massage enhancer |induces better sleep. |
| Sandal Oil | Ideal for at home spa experience |promotes healthy looking, smooth skin |reduces the appearance of scars and skin imperfections | enhances mood |frequently used in ,meditation for its grounding and uplifting properties. |
| Frankincense Essential Oil | Calming effect on mind |stimulates inner peace | relieves pain & muscular aches | Skin rejuvenating |
| Vanilla Oil | Antioxidant | Febrifuge |Antidepressant | Relaxing | Tranquilizing |Easy blending |
| Rose Oil Special | Relives stress |uplifts mood and boosts focus | Skin and hair care |
| Jasmine Bela Oil | Calming and soothing | Aphrodisiac | Skincare |Anti-inflammatory | Improves  sleep patterns |improves immunity | Boosts concentration |Reduces PMS symptoms |
Caution : The information provided in the Oil Profiles area is for educational purposes only. This data is not considered complete and is not guaranteed to be accurate. For external use only.  Keep away from children & pets.  Avoid eyes & mucous membranes.  Avoid if pregnant. Highly concentrated - always dilute with a carrier oil when using on skin. Consult an EO reference book for more info. This product is not meant to diagnose, treat, cure or prevent any disease.